[ad_1]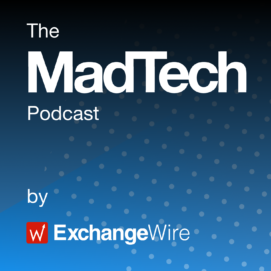 On this week's episode of The MadTech Podcast, Wendy McEwan, CMO Council Asia Member and media and marketing veteran, joins ExchangeWire's Lindsay Rowntree and Anne-Marie Sheedy to discuss the latest news in ad tech and martech.
Together, they cover:
– Twitter are testing a new feature that will allow businesses to insert a shopping section that displays products at the top of their profiles. The new tool, named  "Shop Module", will enable consumers to make purchases via an in-app browser, allowing them to buy products without leaving Twitter. Shop Module will be trialled with a "handful" of US brands, including Arden Cove and GameStop, and is currently only available to US-based iOS users who view Twitter in English.
Twitter's attempts to get into online shopping have so far proved unsuccessful, with the firm phasing out both the "Buy" button and product catalogues features tested in the past. However, the company have made their intention to forge a place for themselves within ecommerce clear, stating in March that they plan to redouble their efforts to break into the space. The social media giant have also diversified their revenue stream by introducing a paid subscription service and 'Tip Jar' feature, which lets users send cash directly to one another, and have revealed plans for a new tool that will let users charge for exclusive content.
On top of marking a return to online shopping, Twitter say that Shop Module will help them as they build a new Merchant Advisory Board, a collection of "brands that have established themselves as best-in-class examples of merchants on Twitter" that will help the company shape their platform to the needs of brands. The new tool also builds upon another new feature, Professional Profiles, which is designed to help businesses drive engagement through customised profiles.
– Amazon have received a €746m (£636m) fine from the EU for violating GDPR. At more than double the amount of all preceding GDPR fines combined, the penalty is the largest of its kind to date, and marks a renewed effort by the regulator to impose the rule after fresh criticism called current enforcement methods ineffective.
Little is known about the specifics of the complaint, which was filed in 2018 by French civil liberties group La Quadrature du Net. Luxembourg's 'professional secrecy' laws mean that, since Amazon have decided to contest the decision, the EU regulator won't be able to publish any more details until the appeals process is complete. What has surfaced is that the claim was brought on behalf of 10,000 people, and asserts that Amazon's ad system is not based on "free consent". 
The ruling is important both because it demonstrates how powerful GDPR can be and because it exposes how inconsistently current legislation is being applied across the EU. La Quadrature du Net said that the ruling has given them "hope" that legal consequences will be levied "against Big Tech". However, the EU has a history of shying away from actually enforcing penalties for GDPR violations, or of reducing eye-watering fines to more modest sums. The case has also reignited scepticism towards the so-called 'one-stop-shop system' under which Amazon and other large companies are regulated, with critics deeming the system too slow and inconsistent.
– A growing number of brands are bringing esports and gaming in-house, according to a report from Digiday. Companies like Puma, Red Bull, and KFC, (among others) have established or are currently establishing dedicated esports and gaming teams or roles – whilst some have been working on building their gaming division for some time, others are new to the space. 
The growing trend reflects gaming's increasingly comfortable spot in mainstream culture. With a larger, more diverse audience than ever before, the medium has become "too strategically important" for brands to ignore, and many are now exploring new esports-related products and partnerships. Yet with new opportunities come new potential pitfalls, and companies will have to learn how to navigate this multifaceted world and its intensely loyal audiences. 
As such, many brands are continuing to lean on external specialists in order to perfect their operations, with some partnering with larger industry players like Twitch to execute campaigns. As with other instances of operations being moved in-house, agencies are increasingly moving from "big-picture planning" to campaign execution. 
[ad_2]

Read More:CMO Council Asia's Wendy McEwan on Shop Module, Amazon's GDPR Fine, and In-House Gaming